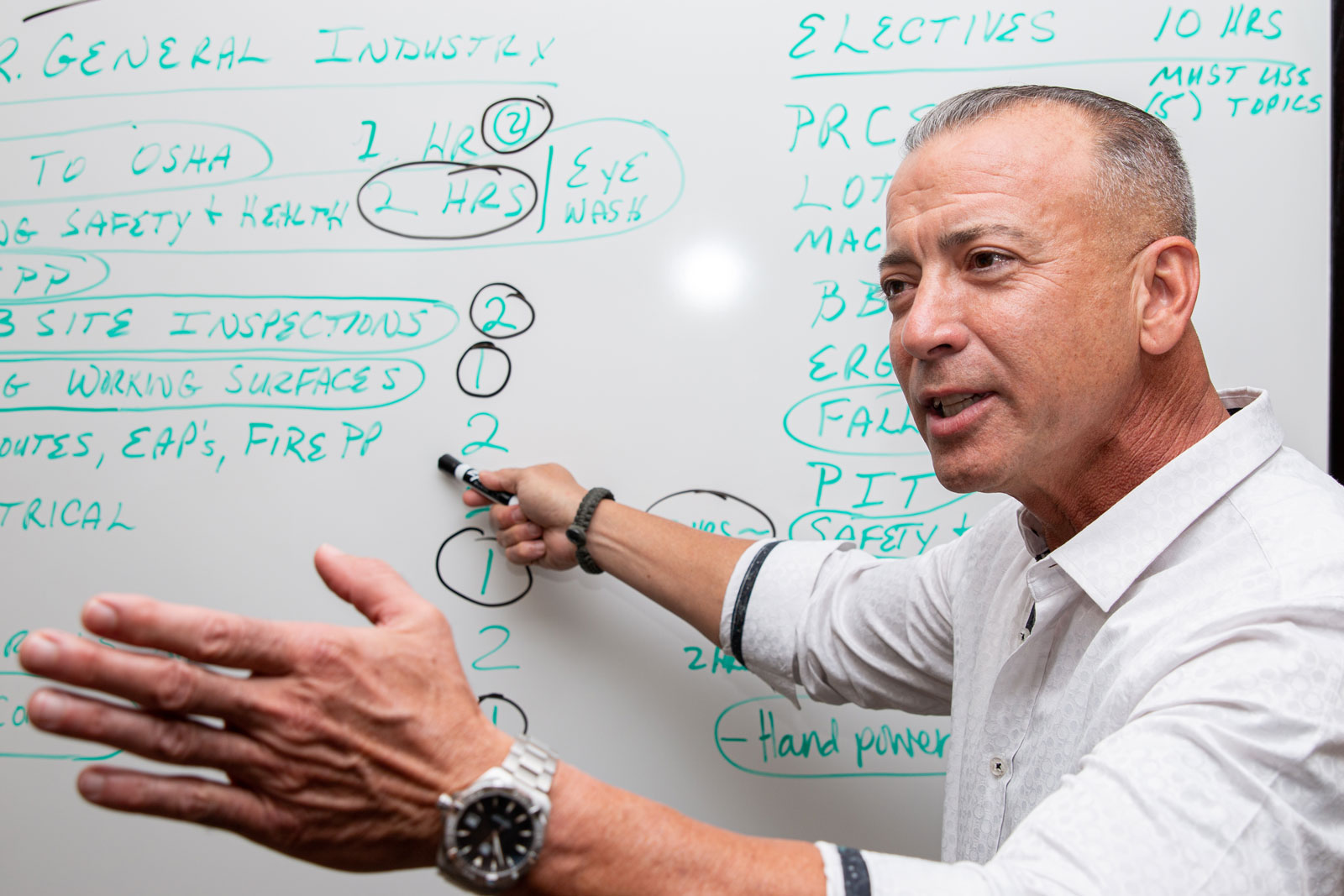 Businesses nationwide are working through the challenges of the COVID pandemic, and working to reopen in a timely fashion while keeping their employees and patrons safe.
While there are efforts going on at a national and policy level, the most vital aspects of recovery are local – with individual business owners and community members working together to plan and execute their reopening.
Community organizations have been crucial to this effort.
David F. Barragan, our founder and president, was recently tapped to lead the COVID-19 business recovery safety efforts for the Riverside County 3rd district Business Recovery Task Force. The mission of this group is to provide recommendations to the Board of Supervisors on restarting the local economy and preparing to rebound from the COVID-19 pandemic.
"As we continue to fight against the silent enemy, coronavirus, metrics demonstrate that we can now balance that with turning the corner towards economic opportunity," said Board Chair V. Manuel Perez, Fourth District Supervisor. "An important part of our efforts is making sure we are workforce ready and business ready once the state moves into the next phase in its roadmap. I envision this local economic recovery team as identifying resources, policies and opportunities that can help the local economy bounce back sooner in the Fourth District and Riverside County as a whole."
David F. Barragan was chosen personally by Paul Nolta, Assistant Director for the Inland Empire Small Business Development Center, due to his proven track record of safety leadership, and in particular due to the notable successes of BCI in providing COVID remediation services throughout Riverside County.
David F. Barragan has experience in public roles, having served as the veteran liaison to Senator Jeff Stone for the State of California, as well as a veteran liaison for Temecula and Murietta city councils; as well as the Riverside County Task Force for County Supervisor Chuck Washington.
"We're all operating under the mandate of the state, and unfortunately Riverside County, like many other counties, is on the state's watch list. My goals are, first, to help us get off the watch list; and then second, to support the additional phases of the reopening," said David F. Barragan. "We're in phase 2.5 right now, and the goal is to be in phase 4, which would be back to a pre-COVID normal. In the interim, my motivation is that as each phase begins, the businesses that are in those phases are ready to go. So that when they are allowed to open, they're ready to go and know how to meet state requirements and keep their employees and customers safe."
BCI's extensive track record of success, and our reputation for staying until the mission is accomplished, are key reasons that Riverside County has tasked us with this role.
"Of course my team provides services nationwide, but it's great to work in the community that you live in," said David F. Barragan. "I know a lot of these business owners, because I've lived here for so long – and now to be able to reach out and help them is a really good feeling. Just today I got a call from two different private schools that are asking us to come out and do the risk assessments for them as well. I'm glad that our community sees BCI as a team that will get the mission accomplished and help our county move forward."